The machine is designed to wind full length paper on CB or CT bushing core. Machines are available for various KV ratings.
The machine is provided with microprocessor based controller.
This machine has been manufactured in various ratings up to 500KV.
HIGHER KV RATING MACHINES CAB BE DESIGNED AND MADE.
Pictures of Bushing winding machine & Wound Jobs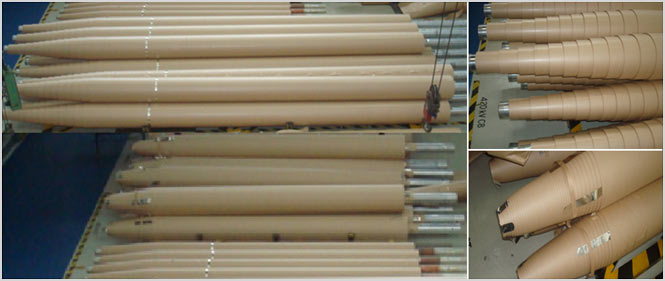 Bushing Winding Machine- Front view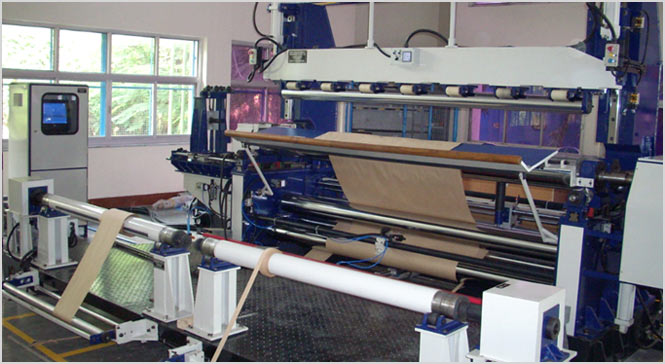 Bushing Winding Machine-Back View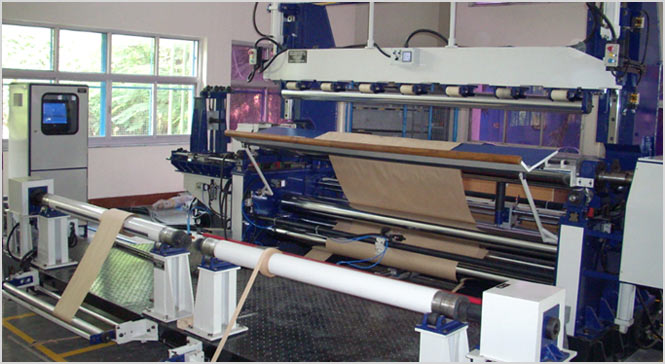 Bushing Winding Machine-Control Panel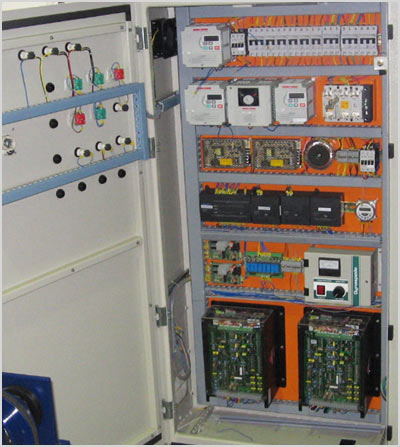 Inquiry Form-Bushing Winding Machine
Download the inquiry Form word document.
Please provide the requested information:
If engineering drawings are available, please send these with your enquiry.
Core & Bushing Dimensions

CB Core & Bushing Dimensions [Typical]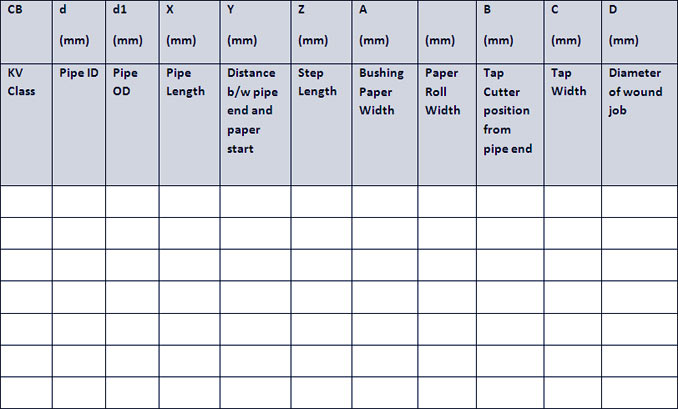 CT Core & Bushing Dimensions [Typical]