The gantry type taping machine for Diamond Shaped Coils is used to apply insulation tape on Diamond Shaped Coils. The machine is intended for taping ONLY STRAIGHT PORTION on the coil.
Some types of adhesive tapes has peel off back-up. The machine offered has arrangement to collect the back-up released on a spool. Hence no mess. The taping head is suspended from overhead gantry structure which has linear and cross guides. The head is suspended with spring balancing assembly. The combination of gantry and suspended head provides facility to maneuver the head on the length of the coil. Skilled operator can take the head near to the neck of the coil.
The machines are designed to wind diamond shaped coils of various sizes.
Pictures of Gantry type taping machine for Diamond Shaped Coil and wound job.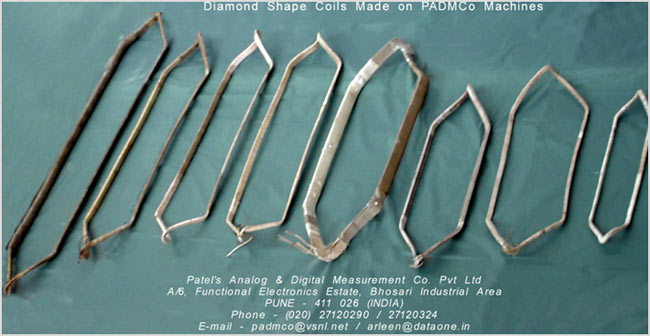 Inquiry Form-Gantry Type Taping machine for Diamond Shaped Coil
Download the inquiry Form word document.
Please provide the requested information:
If engineering drawings are available, please send these with your enquiry.